The Launch Pad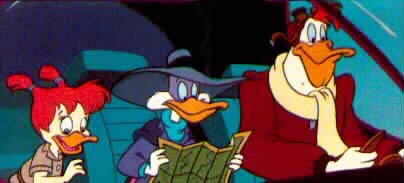 All aboard for Space Ghost and Reboot sites, Webcomics and other fun stuff,
Other Site I Manage, Internet resources, and search engines!
---
Ghost Planet Transcript Central - Where you can find transcripts of all the "Space Ghost Coast to Coast" episodes, plus other things like chat transcripts.
The Daily Ghost Planet - has the latest news, rumors, butter, and cheese about the denizens of Ghost Planet Industries.
The Renegade Chickens page has some great Shockwave flash animations, plus a Space Ghost calendar.
The Sisto Files has some very strange and entertaining... stuff.
---
ReBoot! - the official site, which is now the home of the ReBoot revival.
Julia_Cat's ReBoot Corner - One of the last remaining "big dog" sites, the Corner has a huge archive of fanfic, art, et cetera, plus a very lively message board community.
ReBoot Mayhem - Another great info source with a very lively message board. Also has a fan art and fiction archives and music videos.
---
Least I Could Do - 6-day-a-week webcomic by Ryan Sohmer and the incomparable Lar DeSouza.
Looking for Group - Another Sohmer/DeSouza webcomic, this time about MMORPGs. Updated Mondays and Thursdays.
Penny Arcade - If you're a video game geek you know what this is. If you're a video game geek and don't know what this is, click that link NOW. You'll thank me.
Kevin and Kell by Bill Holbrook is the first daily comic strip syndicated solely in cyberspace. Furry humor and net.geekery - how can anyone resist that combination?
Sabrina Online by Eric W. Schwartz is updated with a few strips each month. Another of my favorites.
As If! a webcomic about two girls growing up in the eighties. That could have been me in there. No longer updated, but the archives are worth going through.
8-Bit Theater - An incredibly popular sprite webcomic based on Final Fantasy.
Snopes: Urban Legends Reference Pages - Plenty of information here, both valuable and entertaining. Will Bill Gates send you $500 just for forwarding a chain letter? Find out why or why not. This is one of my daily-visit sites.
Overclocked Remix has hundreds of remixes of video game music, ranging from uber-retro to current. Want to hear the Pac-Man theme done reggae style, or put lyrics to the Legend of Zelda music? How about a dozen variations of all kinds on the Final Fantasy themes? Right here!
Otaku World - KiSS dolls. More KiSS dolls than you could ever play with, and more added all the time.
Thoughtviper.com - Bill the Splut's Virtual "Home" on the "Information Superhighway" on the "Internet" "Web." Much fun stuff, such as the now-retired Inexplicable Object of The Week. I like to read his blog.
---
ISPA Info-Mation - A not-so-formal, newsletter-ish site intended for the employees of ISPA.
Peachtree Kiwanis - I designed and maintain the Peachtree Kiwanis site. It went up in 1999, and I've kept it up ever since.
Last Kiss Comics - I created this in 2001, and maintain it. I do this one for free 'cause John Lustig is a friend of mine and Last Kiss comics are just damned cool!
The Wildacres Flute Retreat - My mother runs an annual flute masterclass, and she recently dragooned me into setting up a site for her.
Shanda Fantasy Arts - I recently took on the task of managing this site after their previous webmaster stopped webmastering. Right now the task is getting it up to date, and after that, a big-time makeover.
Livejournal's Bento Lunch Community - I was elected co-maintainer of this community, so I help keep it on an even keel.
Open Directory Project - I didn't create anything, but I do manage the Darkwing Duck, ReBoot, and He-Man categories.
---
Amazon
- I shop there all the time. Love the free shipping. And, hey, if you like my site and are going to shop at Amazon anyway, how about getting there by clicking my link or using the search box to the right? If you buy anything Amazon will give me a little kickback, which will help support this site and won't cost you a penny.
Symantec - Everyone on the Internet should have this place bookmarked. Got a concern about a virus, worm, or whatever other bug might have infiltrated your computer? All the info you'd ever need, including how to get the crap off your system, is in this site's "Security Response" section.
---
If you're considering making your own web site, please visit Web Pages That Suck to find out what mistakes NOT to make. This is a very informative site, showing pages that suck, and explaining in detail just why they suck so you can avoid making the same mistakes. Plus, is's also loads of fun.
---
Tired of Yahoo's linkrot and refusal to add new sites? Check out the Open Directory Project. It's like Yahoo, only up to date, responsive, and useful!
---
Google. The search engine these days. 'Nuff said.